Cleans deodorizes Disinfects

Trusted By Professionals
Safe For Your Home

Authorized USDA Product &EPA Registered Product. Approve disinfectant against COVID-19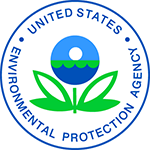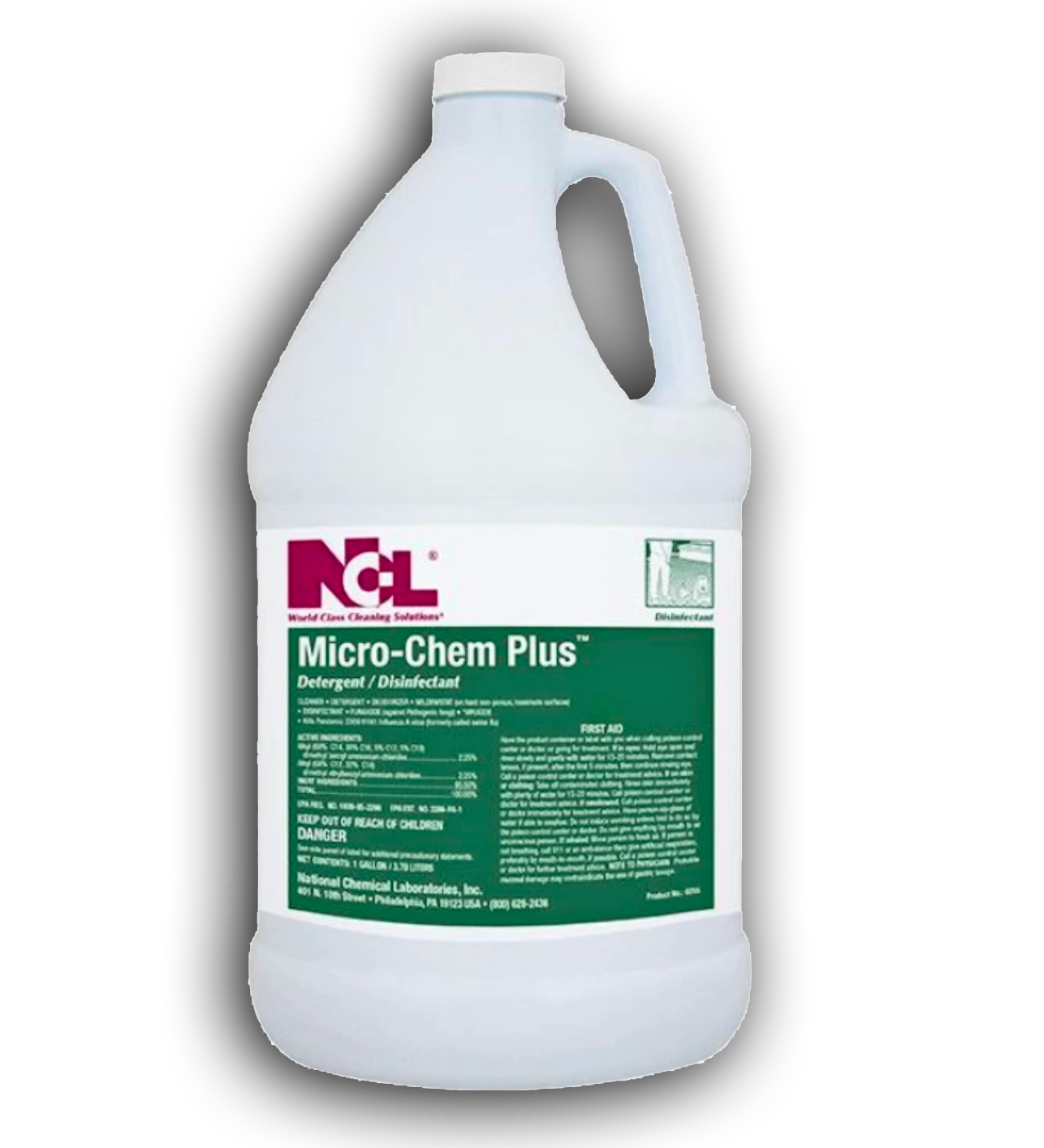 MICRO-CHEM PLUS™ cleans, deodorizes and disinfects all hard non-porous household surfaces. It inhibits the growth of mold and mildew, leaving bathrooms and kitchens clean and fresh smelling. This product is non-abrasive cleaner for showers, tubs, shower doors, vinyl and plastic shower curtains, fixtures and toilet bowls. This product is an economical concentrate that can be used with a mop and bucket, hand pump trigger sprayer, low pressure coarse sprayer or sponge. Kills Pandemic 2009 H1N1 Influenza A virus (formerly called swine flu).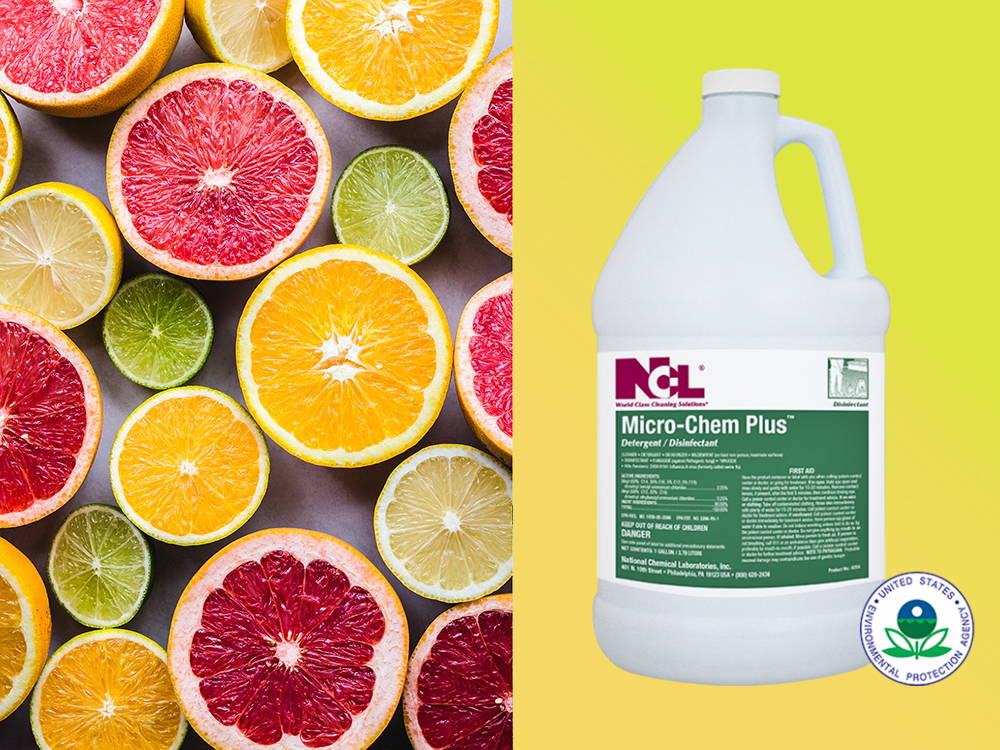 Our owner David Velasquez shows you how to use Micro-Chem Plus for your everyday household cleaning needs as well as a creative use to ensure sanitized floors with ease.

This product is a phosphate free formulation designed to provide effective cleaning, deodorization and disinfection specifically for hospitals, nursing homes, schools, food processing plants, food service establishments, transportation terminals, automotive garages, office buildings, manufacturing facilities, lodging establishments, retail businesses and athletic/recreational facilities where housekeeping is of prime importance in controlling the hazard of cross contamination.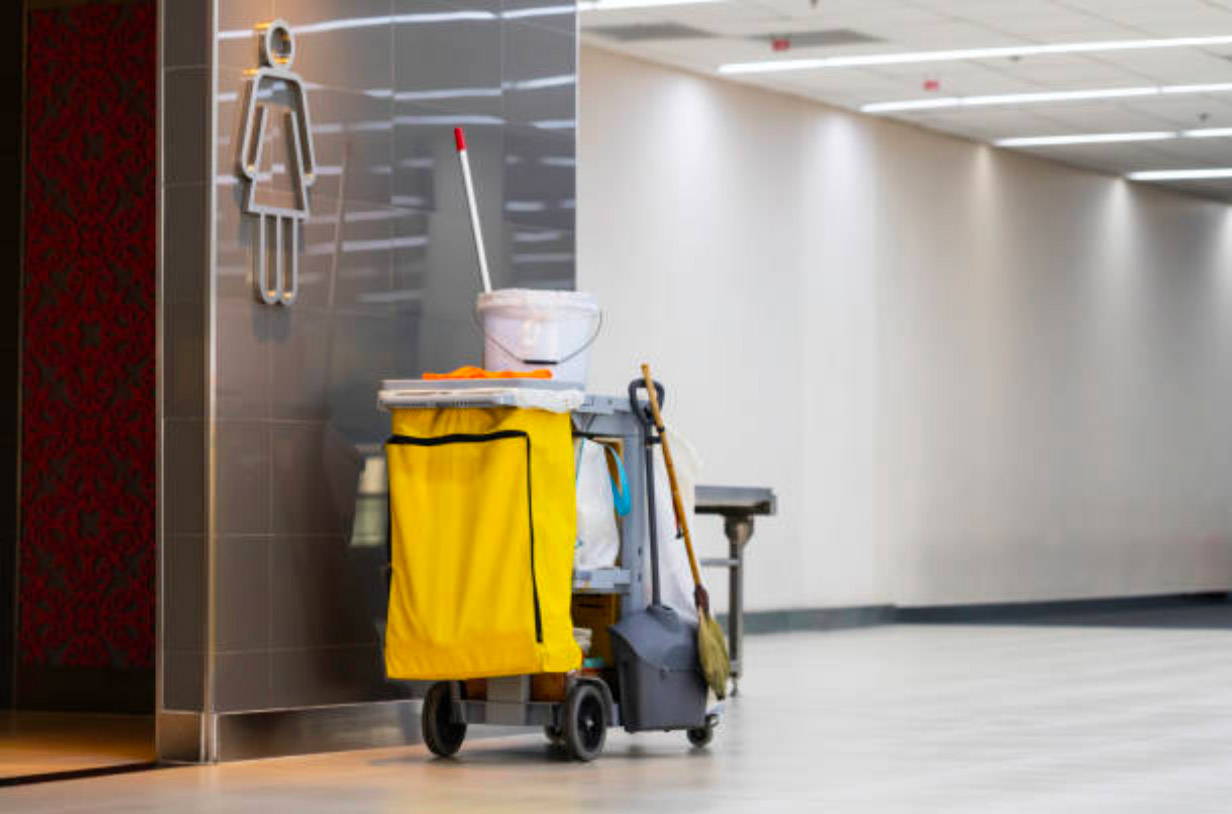 EPA has confirmed that SARS-CoV-2 (Coronavirus), the cause of COVID-19 Disease has met the conditions outlined in EPA's emerging viral pathogens guidance and has triggered the emerging viral pathogen policy.Micro-Chem Plus™ Detergent Disinfectant (EPA Reg. No. 1839-95-2296) can be found on the EPA List N: Disinfectants for Use Against SARS-CoV-2 (https://www.epa.gov/pesticide-registration/list-n-disinfectants-use-against-sars-cov-2) dated 3/03/2020.
Hospital grade - Insures complete broad spectrum disinfecting
Dual-quat - Residual bactericidal action
Kills AIDS virus - Reduces danger of contamination from hard surfaces
Biodegradable, phosphate free - Environmentally responsible
Multiple applications - Variety of uses for both institutional and industrial areas